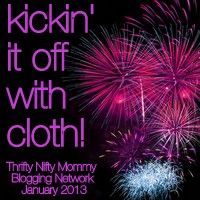 I know that as a busy person, I am always looking for products that not only make tasks around the house easier and eco-friendly, but also more efficient. So, I was thrilled when I found out I would be sampling
Dropps
laundry pacs.
Here is a little about Dropps and their products:
They were the best of times. They were the worst of times.
The time was the early 80s. New Wave was on the radio. MTV came to cable TV. And those big chunky sweaters were all the rage. We should know, we made the chunky yarn at our very own cotton mill just outside Philadelphia. Yep, those were good times. Except of course, if you were the sweaters. Because every time we washed them, the harsh detergents and rough laundry routine made our sweet yarn all yellowed and stretchy.
Necessity is the mother of clean clothes
What we needed was a formula that could keep fabrics looking better, longer. So we removed the enzymes to keep the fabrics vibrant and soft (and to prevent their fibers from breaking down.) The result? An innovative formula with a split personality: tough on dirt, but gentle on your favorite garments. We knew we were onto something great... but it was only the beginning!
Clean. And pretty darn convenient, too.
With all the stuff we took out of this new detergent, we knew we had a small wonder on our hands. Which got us thinking, "What else can we make smaller? " Then we thought the last thing moms needed was another huge drippy, sticky jug of detergent to deal with. So we put all the cleaning power in small, convenient, dissolvable pacs. Each is pre-measured to make laundry down-right fool-proof. You just drop 'em in the laundry. Voila! Dropps was born. An idea that proved to be so smart, the leading consumer publications (did someone say Oprah?) and moms couldn't stop raving about us. And who doesn't love flattery!
Saving the earth, one wash at a time.
A funny thing happened on the way to the laundry room. We quickly discovered the whole Dropps movement is great for the planet. (Yay!). Remember, we're phosphate-free, chlorine-free and NPE-free, too! And talk about a smaller footprint! We use less water, use way less plastic, take up less space, cost much less to ship and leave tremendously less mess in our landfills. You'll agree... every pac counts!
And to think, we started out trying to save some clothes... and it looks like we're helping to save something even larger.
3 Dropps

laundry pac products
My experience:
Dropps
sent me several pacs of their baby, fresh scent and scent+dye free laundry detergent. Each pac does one load, so I decided to try one of each. First off, this really couldn't get any easier! I have a huge top-load washer and I just dropped a single pac into the washer, then added my clothes, turned on the washer and walked away. No laundry detergent dripping anywhere or having to measure anything out correctly. As for the results, I was impressed! Each one made my our clothes feel and smell very clean (I only use cold water). What does clean smell like, you ask? Well, to me it smells like nothing (with the exception of the fresh-scent pac which had a nice, gentle smell aroma)! These pacs removed all of the gross food, dirt, sweat and many other odors and grime from our clothes, all the while not using anything harmful to our skin or the environment. The Dropps baby version of the pacs is also cloth diaper friendly as it contains no scents, dyes or enzymes, so it will not leave behind any buildup on your diapers!
Overall, I think that this is one of the most efficient, eco-friendly, skin-friendly and effective laundry products on the market. As the package states "tough on dirt, gentle on skin", I couldn't agree more!
Small but effective!
Ready for my next load (7+ cubic ft HE washer)
Find more information:
You can visit the
Dropps
website for more information!
Where to purchase:
These would make a great baby shower gift! You can purchase them directly from their
website
and if you enter promo code: SAVYMOMMY, you will receive for 20% off all orders (excludes Auto-Ship) for the month of January!
Win:
Dropps is offering a giveaway of a 3 month supply of Dropps baby (cloth diaper friendly) - 60 pacs total! Just enter below for your chance to win!
a Rafflecopter giveaway
Be sure to check out all of the my open giveaways here!
*I was not financially compensated for this post. I received a product for review purposes. The opinions are completely my own based on my experience.*