It's Day 6 of our Strolling Into Spring Event!
Are you having fun yet with all these reviews & giveaways?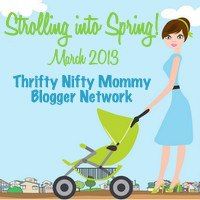 And today's sponsor is Baby Bella Maya.
We're Parents!? was thrilled to be able to review this chic carseat cover and stroller blanket that is multi-functional. Do you see how soft that stroller blanket looks?? It's even softer!! It's the perfect addition to any carseat and stroller combo that you might have and comes in infant or toddler car seat sizes. It's a must have! To read the full review & enter the giveaway click HERE.
Check out all open Strolling Into Spring Giveaways by clicking on the button below!