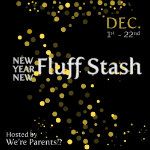 In the world of cloth diapering, there is one really important process, cleaning the diapers! As any mom who uses cloth diapers knows, there are a lot of "rules" when it comes to getting the diapers clean and fresh! Over the years, one of the most highly regarded laundry products for getting the job done is
Rockin' Green
laundry detergent!
Rockin' Green
offers a wonderful eco-friendly cleaning products in a variety of natural scents and water types. I just love the feature on their website that allows you to view a map of the water types in your area and then match it to their cleaning products! As someone with hard water, I know how frustrating it is to have soap that just won't clean! Rockin' Green truly has the answer to this cleaning problem and many more!
Below is some information from their site:
Rockin' Green
is an award-winning manufacturer of eco-friendly cleaning products designed to make cleaning easier and greener. Most well-known for their clean-rinsing laundry detergent formulated for use on all fabrics and especially useful on cloth diapers, Rockin' Green produces detergents for hard, soft and normal water conditions (known as Hard, Soft and Classic Rock varieties).
Rockin' Green also carries Funk Rock, a first-of-its kind natural ammonia bouncer, and Melody, an odor-neutralizer and air freshener home spray. With the exception of Funk Rock, all products come in seven natural scents, such as Mighty Mighty Marshmallow, Earth Wind & Orchids, Rage Against the Raspberry, and Bare Naked Babies (unscented).
Rockin' Green was founded in 2009 by Kim Webb, an avid cloth diapering mom who desired a better way to clean cloth diapers and treat her kid's sensitive skin. More information can be found at
www.RockinGreenSoap.com
.
Enter below to win this great prize:
1 Full Size Laundry Detergent (ARV $14.95)
Open to US & Canada
Giveaway ends December 23, 2012 at 12:01 am est (rafflecopter time)