Oh Baby Baby!
I am expecting my 3rd child any day now and in honor of this upcoming birth, I have teamed up with
Buddy Doo's Adventure-Roos
&
Little Angel on a Mission
to feature some of our absolute must-have baby & mama items!
Day Seven Features:
I never thought that when I had kids it would be really hard to find the right products for bathing them or even more crazy, wiping their bottoms during potty training! Little A. has a full head of hair that includes curls and it's extremely important to have the right shampoo on hand to clean it thoroughly during bathtime and relieve tangles afterward. As Big N. started potty training (1.5 years ago), we found that flushable wipes became a preference for cleaning him up while he was standing. Check out the review below by my blogger friend at Little Angel on a Mission to learn more about the fantastic Kandoo Shampoo and Flushable Wipes!
Little Angel on a Mission's Review
I received Kandoo wipes and Kandoo Shampoo
Baby K absolutely loved the smell of the shampoo, she kept putting it to her nose and go "nom nom." We received the Kandoo, Funny Berry, which smells like berries and the most amazing food you could smell.
-wink- Baby K wanted to take a bath to play with the shampoo but she had just taken a bath so she had to wait. Another great thing to mention, its tear free, always great because Baby K likes to splash. Some great facts about Kandoo Shampoo are:
Contains Natural Moisturizers
Vitamin E and Natural Fruit Extracts to clean and condition hair
No parabens or SLS, tear free formula is Dermatologist tested
Unique frog bottle fits snug in corner of tub for easy pumping
Its a 2-n-1 Conditioning Shampoo which is great because Baby K has this long thick hair which is horrible to brush out the knots but since we have been using the Kandoo Shampoo its been so much easier to brush out her tangles.
The boogie wipes review and giveaway link is
here.
We also received the Kandoo Flushable Wipes, these are especially great for Potty training, which it seems Baby K wants to get a jump start on her's early. The are so soft and its great for sensitive skin, bonus Baby K can use them without getting a rash, certain products affect her little bum. Here are some great facts about the Kandoo Flushable Wipes:
Cleans up to 30% better than toilet paper.
Wipes pop up with the push of a button. No rolling or ripping required
Ensures a thorough fresh cleaning
Flushable & Biodegradable
Safe for sewer and septic systems
I don't know about you but our toilet kinda sucks, you can't let anything fall down into it or BAM its stopped up, apparently our pipes are not big enough to handle anything so we definitely have not tried to flush the wipes. They are super soft and effective and getting a better clean. Non Scented is best for Baby K's little bum. We have the hardest time finding products that won't affect her and these have not so we are pretty happy about them. You should definitely try out all the Kandoo products, they are decently priced and completely a staple in our house now.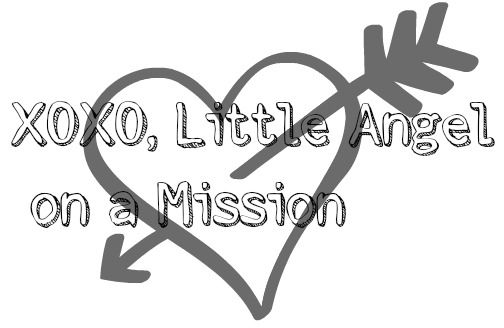 Purchase your own Kandoo products here.
One lucky reader will win: (1) pack of 42 count Kandoo wipes and (1) Kandoo Hand Sanitizer or Kandoo Hand Soap.
US and Canada only 18+
Enter in the GT below:
Good Luck

Disclaimer: If this is a product review, I received a free sample to facilitate my review. No monetary compensation was provided. All opinions are completely my own. My participation is voluntary. I am disclosing in accordance with FTC 16 CFR Part 255. I am disclosing this in accordance with the Federal Trade Commission's 16 CFR Part 255:"Guides Concerning the Use of Endorsements and Testimonials in Advertising."