Oh Baby Baby! I am expecting my 3rd child any day now and in honor of this upcoming birth, I have teamed up with Buddy Doo's Adventure-Roos & Little Angel on a Mission to feature some of our absolute must-have baby & mama items!

Day Twelve Features:
As you know, there are loads of fun things for new mommies and babies, but isn't it great when you come across fun and useful items for those men in your life that will be helping with baby?! Mansitter features a whole line of gifts/useful products for just this purpose! From aprons to t-shirts, to babysitting checklists, there is something for daddy, grandpa and many others! Learn more in the review below from my blogger friend at Little Angel on a Mission.
Little Angel on a Mission's Review
About Mansitter (source:www.mansitter.com)

Founders Brad Easterling and Bill Banks started Mansitter in 2012 after babysitting our friends' son, Oscar.
With no kids of our own, we quickly found ourselves out of our league. Just because our friends trusted us with Oscar's life didn't mean we knew the first thing about taking care of a baby, much less changing his diaper. We were lost. We Googled around and everything we found was aimed at women. Guys take care of kids too, right?
It only took a few nights sitting Oscar for the first product ideas of what would become Mansitter to take shape. Ideas for our gear come directly from time spent with Oscar. We use them, and we think the dad, grandpa, and guy babysitter in your life will get kick out of using them too.
After all, we're not just babysitters. We're Mansitters.
We received the:
Babysitter Instruction Manual

Baby's First Report Card

The Dad Pad

Beer Can Wipes

Official Wingman Onesie

The ManBib

Official Babysitter T

Official Babysitter Cap
ManSitter Babysitting Gear for Guys. I recently received the chance to review ManSitter, my fiance and I watch my little sister when my parents go out or when they want a nap. She is a 14 month old busy bee and sometimes takes a bit to handle. My boyfriend and I also watch my nephew sometimes, he got the "Official ManSitter Wingman" onesie.
(Pictured Baby RJ)
Baby RJ is wearing the "Official ManSitter Wingman Onesie." He is almost three months and the onesie we received was 6/9 months, so it runs a little small but I loved it and he was so comfortable.
(Pictured Fiance)
The shirt we received for B was a Large, he wears a Large or XLarge depending on the material. This shirt fit him really well and he is 6'7 220 lbs. He said its a really soft and comfortable shirt, and he has been wearing it alot lately. Every time I wash it, he manages to change and throw his other shirt in the dirty clothes.
The apron is really well made, and B carries the beer can baby wipes in the pocket. He uses the apron while cooking as well. I think that could be his favorite item in the whole gift set. The baby report card and dad pad are helpful when we give Baby K back to the parentals. Overall everything in the ManSitter collection is really great for the "Man BabySitters", B totally enjoys his and I am really happy with it.
One lucky reader will win a Manshower Platinum Pak valued at $99.00
Open to residents of the US 18+
Connect with ManSitter on:
Facebook|Twitter|Pinterest
Purchase your own ManSitter products here.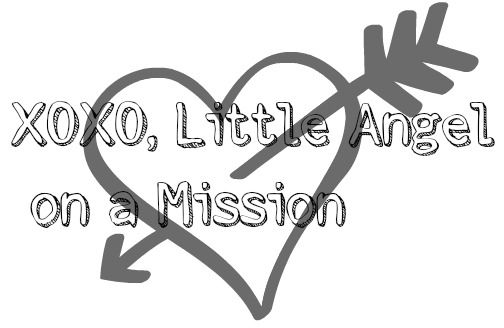 Disclaimer: If this is a product review, I received a free sample to facilitate my review. No monetary compensation was provided. All opinions are completely my own. My participation is voluntary. I am disclosing in accordance with FTC 16 CFR Part 255. I am disclosing this in accordance with the Federal Trade Commission's 16 CFR Part 255:"Guides Concerning the Use of Endorsements and Testimonials in Adventising.