Oh Baby Baby!
I just gave birth to our third child, Baby L. on 11/1 and in honor of her birth, I have teamed up with
Buddy Doo's Adventure-Roos
&
Little Angel on a Mission
to feature some of our absolute must-have baby & mama items!
Today Features:
When someone has a baby, it can be difficult to decide and find the perfect gift to send. Flowers are okay, but honestly it's kind of like giving someone who has a new human to care for something else to take care of. Fruit baskets are good too, but what new parents really love are cute new things for baby! Check out the below review and giveaway of Baba Bean by my blogger friend at Little Angel on a Mission!
I received the chance to review for
Beba Bean
. Beautifully packed, everything was wrapped. It arrived super fast.
Wonderfully stitched, gorgeous colors, perfect fit.
We received the
Bamboo Sacque
&
Bamboo hat
in Navy. Beba Bean has the cutest items, I absolutely loved browsing through there store. Baby RJ absolutely loved his outfit, he got all warm and toasty and fell asleep. I know I found my new go to gift for expecting mommies and daddies.
The most loved baby gifts since 2002.
At Beba Bean, we thoughtfully design the very best in baby products ensuring every gift you give is thoughtful, adorable and memorable - including the bestselling Pee Pee Teepee™, baby clothing, infant blankets and swaddlers, baby toys and baby shoes. Our focus is creating the most loved baby gifts and the soul of our business is the celebration of childhood.
If you are here to find a very special baby gift please visit our gift ideas section that includes a handwritten note to your recipient.
Every piece we design has a personal touch. We always take into account the things we love about children and how to make life easier for every parent. You will only find the highest quality products. Much care is taken to ensure that we only use fair trade factories, and every item tested and approved.
About Us
Lisa Malcic- Designer & Co-owner
Born in Montreal, Canada and raised in Toronto, fashion has been a passion of Lisa's since she can remember. After her family moved to San Francisco as a teenager, Lisa became inspired by helping her mother, a boutique owner, merchandise, buy and retail woman's clothing. This was the beginning of her fashion career. After attending Blanche MacDonald School of Design for Fashion Design, Lisa worked for many local design companies and also spent time in theatre and film, working in the costume departments. Although she loved collaborating with other visionaries, Lisa knew she wanted to return to her roots of owning her own company.
After the birth of her second child, a son, it was obvious that no products existed to specifically aid in the prevention of accidental wee-wee . Peter (Lisa's husband) first reacted with "there has to be something that can help?!" And so, the Pee-pee Teepee™ was born!
Peter Malcic- CEO & Co-owner
Peter has always been influenced by the incredible success his father had running and operating his own company for over 30 years. Growing up with entrepreneurialism in his blood, he knew one day he would own his own company. Born and raised in Toronto, Peter studied business at York University. He worked in the tourism industry for many years in his passion for marketing.
Being an inventor by nature, the idea for the pee-pee teepee was just one of many but his business experience told him this was an idea to take to market. With overwhelming success from the beginning, the pee-pee teepee is selling strong after 10 years on the market. It is truly a testimonial to the product.
With the success of the Pee-pee Teepee, Lisa and Peter started designing more products with the philosophy— adorable meets practical. The name 'Beba' comes from Peter's European background and added 'Bean' (to represent a newborn in the womb) to form Beba Bean. The line now includes bamboo layette, knitwear, blankets, shoes, toys and over 24 styles of pee-pee teepees. The company philosophy is dedicated to create innovative products that babies love and parents can't live without.
One lucky reader will win a $25 dollar gift code to Beba Bean.
Open to US Residents 18+
Good Luck to all who enter
Enter Below
Connect with Beba Bean on:
Facebook|Twitter|Pinterest|Instagram|Website
Purchase here online.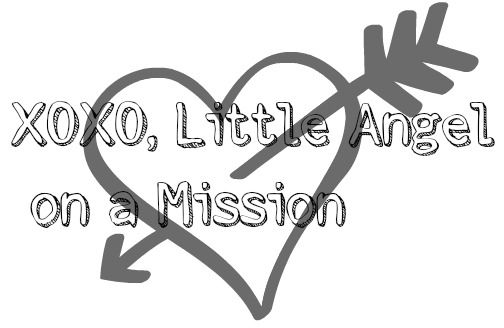 Disclaimer: If this is a product review, I received a free sample to facilitate my review. No monetary compensation was provided. All opinions are completely my own. My participation is voluntary. I am disclosing in accordance with FTC 16 CFR Part 255. I am disclosing this in accordance with the Federal Trade Commission's 16 CFR Part 255:"Guides Concerning the Use of Endorsements and Testimonials in Advertising."